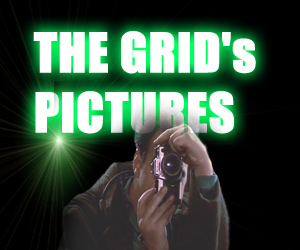 Welcome to pictures. This part of The Grid is dedicated to you the ghosthead to send in your pictures of you, your group, and whatever else you do GB wise. To send in your pictures click the e-mail button on the navbar.

This is the picture that the C/T doctored up for the re-release of GB2 back in 1999.

Not to many people remember this little baby. Heck, even I don't probably because I was very young at a time. Anyway its still a very cool pic.
Some of you have seen this picture if you go to the Ghostbusters Message Board, and read any of my posts. Yes, I do use it as my sig. I found this one on Ebay awhile ago. It's modled after the line said my Bill Murray in GB1. Instead of Ghostbuster, he says Scientist. A cool pic. for any collection any way.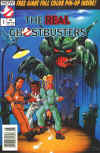 Check this out!!!! It's a picture of the first magazine of The Real Ghostbusters comic strip from NOW comics. I found this on Ebay a few days ago.

Now here is something that every Ghostbusters collection needs. An official I love my Ghostbusters Collection button, that I also found on Ebay a few days ago.

Ah a very very rare item a Real Ghostbusters animation! Its amazing that someone would actually want to sell this you guessed it on Ebay! Personally I would have bought it for any amount of reasonable money.

A little fan art for the upcoming internet series Ghostbusters: The Next Generation. Although this isn't the best fanart, its something I cooked up in an hour long study hall. In which I had nothing to do so I drew this. The new trap design in the picture was originally thought by RJ Umowski (Sg1star). I just put my own spin on it. The ghost is a orginal character created by myself. There is no name for it since I came up with it on a whim.